There's no better way to introduce your kids to fishing than taking them on one of my family friendly fishing charters
Family with kids Fishing trips are /$350 – $400 per group for the  whole boat and up to 5 persons.

The Outer Banks has an abundance of exciting fishing action for the entire family. Making memories with your children on a family fishing charter is what it's all about. And when your trip is over, you have pictures to last a lifetime. I have children of my own and they've been on the boat literally before they could even walk! They still ask me dad, "when are we going fishing again?"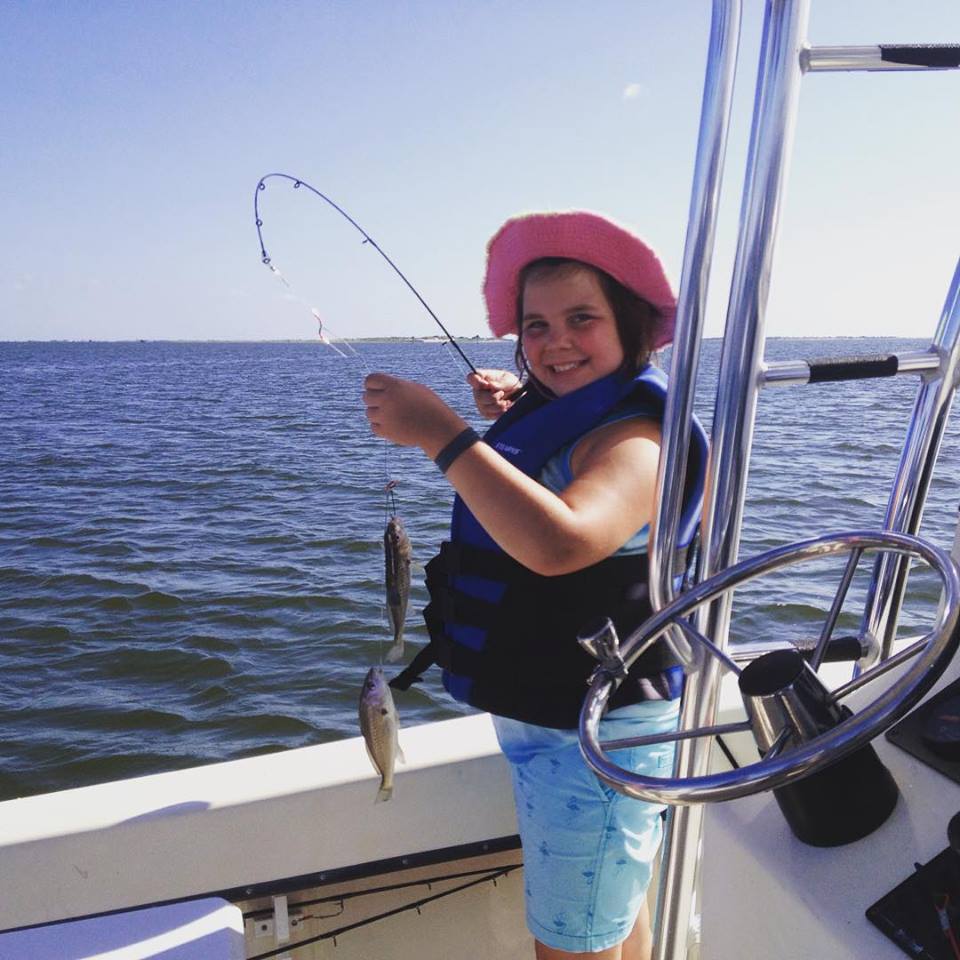 I know how to make fishing fun for kids and keep them interested and entertained. Action packed is usually key and keeping them reeling something in constantly will keep them smiling and entertained. However, some children will get on the boat and spend more time playing in the baitwell with the baitfish than fishing (even while the fishing is on fire) and that's completely fine! When you're a kid how many times are you allowed to stick your hand in the aquarium at home and pick up the fish? It's all about exploring and learning
I'll take care of all the baiting hooks, unhooking fish, answering questions, and even casting for them if needed. I also provide instruction in a very patient, calm, and respectful manner that'll have them catching fish like a pro. This gives mom and dad a chance to fish also or relax and enjoy the day.  My trip length is 3 or 4 hours
Arrangements will need to be made in advance for kids safety equipment. Adults / parent or guardian, must be onboard.