Fishing for Striped Bass on the Albemarle Sound and Roanoke River from October- May.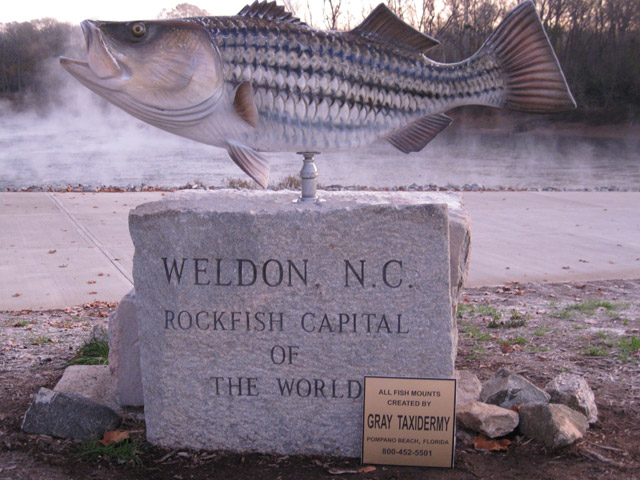 Restoration of the Albemarle Sound/Roanoke River striped bass population has resulted in a world-class fishery enjoyed by thousands of anglers each year. Each spring, beginning in March, striped bass in Albemarle Sound begin their spawning migration up the Roanoke River. The N.C. Wildlife Resources Commission opens a limited striped bass harvest season on the Roanoke River for anglers who enjoy turning their catches into delicious table fare. Timing of the striped bass harvest season, along with protective size limits, ensure that most of the harvest consists of three- to five-year-old male striped bass.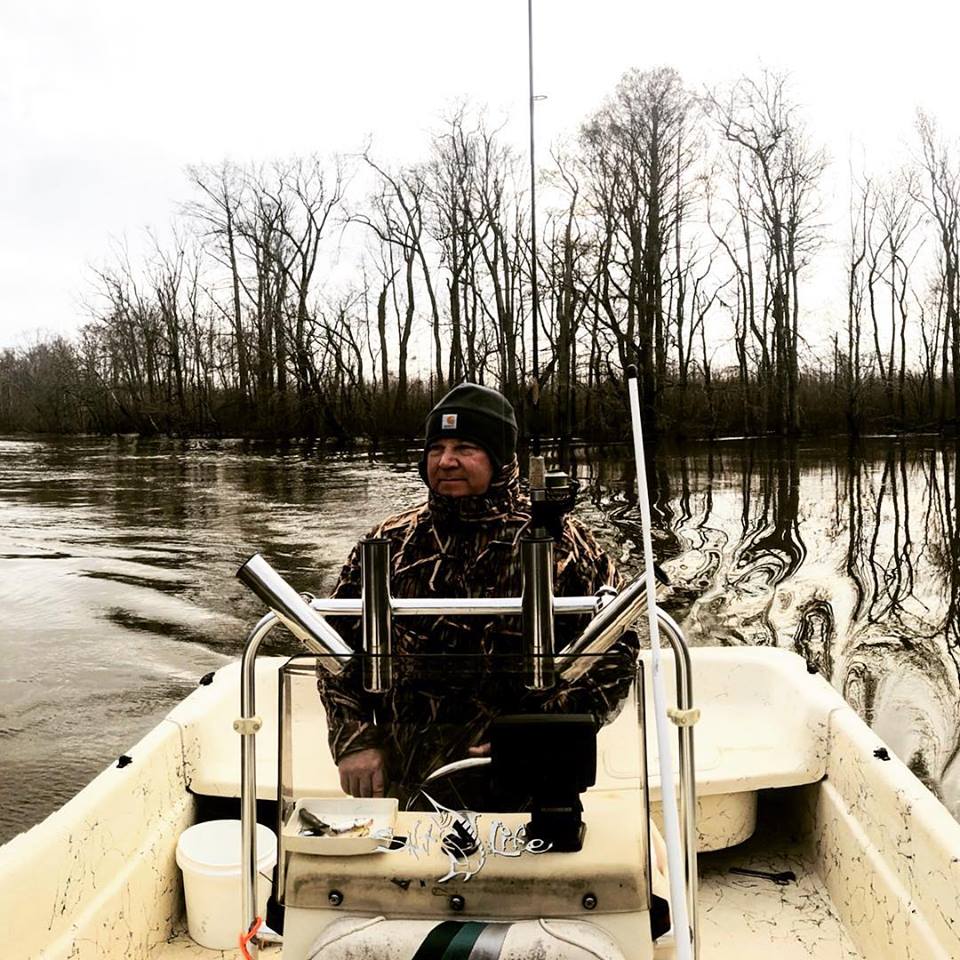 Good numbers of striped bass first move into the lower Roanoke River during mid-March. Catches at that time are best around the Plymouth area near the Highway 45 bridge. The lower Cashie and Middle rivers, also crossed by the Highway 45 bridge, can be productive as well. As springtime progresses into April, stripers make their way up the river and by the first week in April, the action really picks up at Jamesville, Williamston and Hamilton. Also by the first of April, the first stripers are beginning to appear in the upper reaches of Roanoke River near Scotland Neck, Halifax and Weldon. By mid-April, striped bass fishing in the upper areas is in full swing and it seems as though the entire length of the river is shoulder-to-shoulder stripers. Anglers should note that river flows and weather conditions dictate the arrival and upstream movement of striped bass from year to year so the exact timing of striped bass movements can vary a few weeks either way. Current information on Roanoke River water temperatures and river flows can be found
YOU WILL NEED TO BUY A LICENSES FOR ROANOKE RIVER TRIPS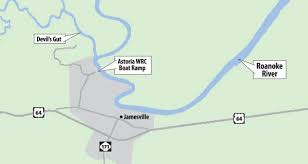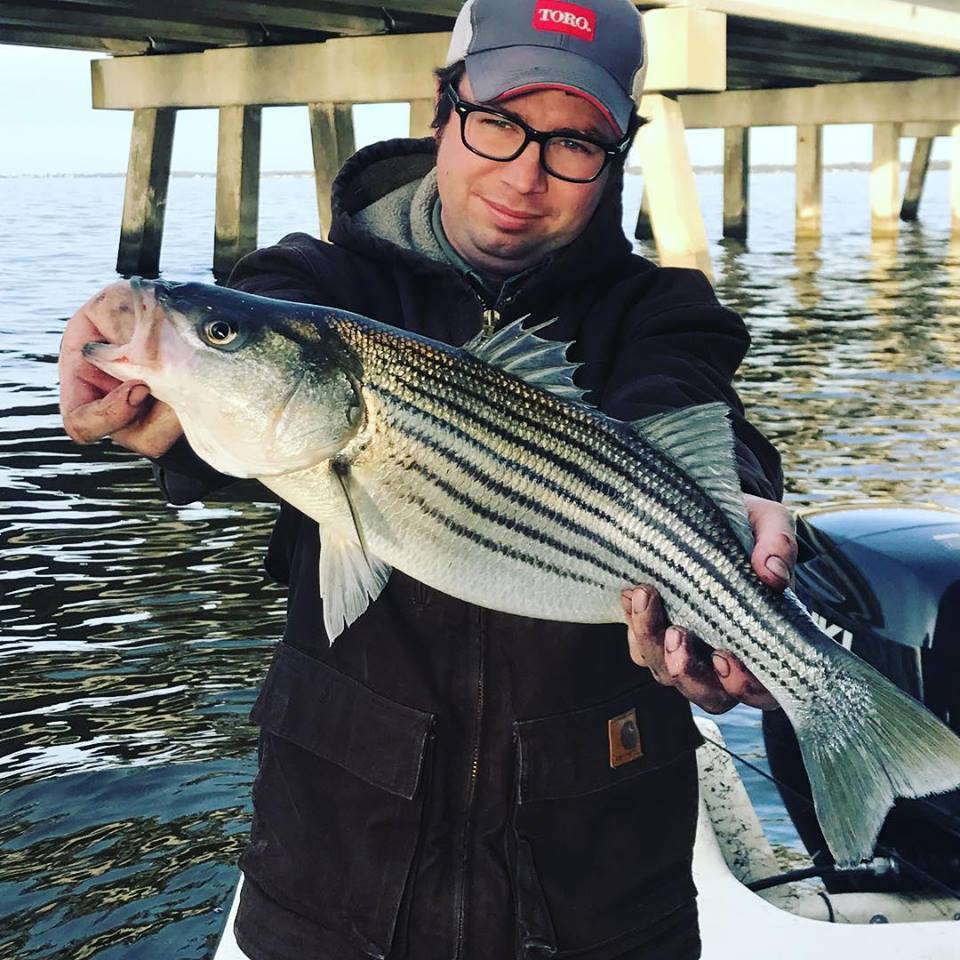 Manns Harbor Boat Ramp
5227 U.S. Highway 64, Manteo
To access Croatan Sound, N.C. Wildlife Resources Commission operates a boat ramp at Manns Harbor on the western side of the old Manns Harbor bridge. Plentiful parking is available for vehicles with trailers, and there are three launching lanes and courtesy docks.
Bowsertown Road Boat Ramp
1153 Bowsertown Road, Manteo
To access Croatan Sound, a North Carolina Wildlife Resources Commission boat ramp is located off the western end of Bowsertown Road, past the Town of Manteo Public Works and Water Treatment facilities. Turn at the stoplight by the Chesley Mall, home of Food-A-Rama, and follow that road around to the left to find this boat ramp. There are two launch lanes, courtesy docks and parking for about 30 vehicles with trailers.
Need assistance with licenses? Contact customer service by phone at 888-248-6834 or by email at licenses@ncwildlife.org. Customer service is available Monday – Friday, 8 a.m. – 5 p.m.