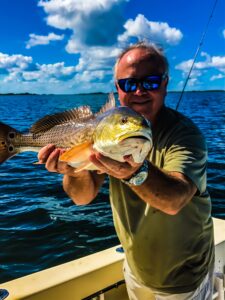 Each sunrise on the inshore waters around our Barrier Islands is an explosion of wildlife. Let Capt. Frank show you the outdoor experiences he has shared with his family and hundreds of people over the years.  Offering an affordable inshore fishing charter for anglers and family's wanting to get out on the water and see the area while catching Cobia, Shark, Speckled Trout, Red Drum, Bluefish, Stripers, Flounder and more in and around the Pamlico Sound, Oregon Inlet . Trips are also available for Families with younger anglers. They love these trips because the inshore sound waters are calm.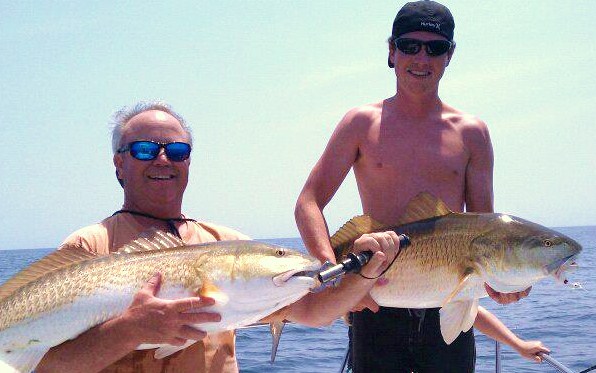 With a lifetime of fishing experience on the waters around the Outer Banks of Eastern NC. Captain Frank is a seasoned charter captain with over 20 years guiding clients. He has learned what it takes to be a successful guide, and puts it to work on every charter, every time and has a passion for sharing and teaching the techniques of fishing with his clients. We are just a short drive from Corolla, Duck, Kitty Hawk, Nags Head, Manteo and Hatteras Island. Captain Frank Riddick is a fully licensed Captain by the United States Coast Guard and by the North Carolina Marine Fisheries.
SOME OF OUR MOST POPULAR FISHING ADVENTURES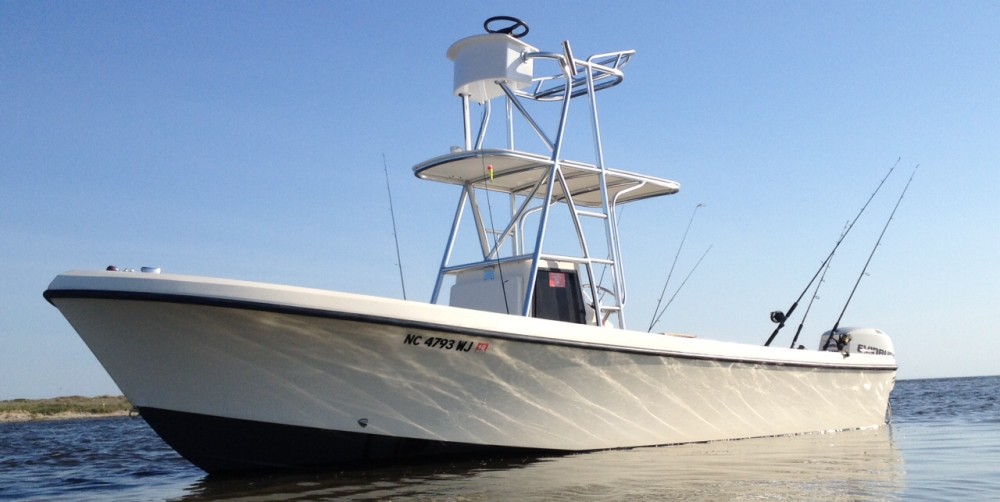 CALL FRANK FOR MORE ADVENTURES AVAILABLE. Like evening sunset tours / dolphin watching / eco tours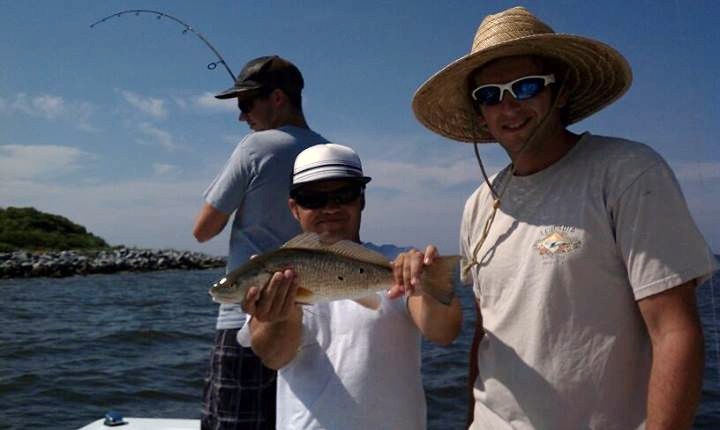 The Regular Half Day. This trip is 4 hours and is a favorite for friends and families wanting to get out and see the waters around the Outer Banks and catch a few fish. With your group up to a max 4 persons the cost is $450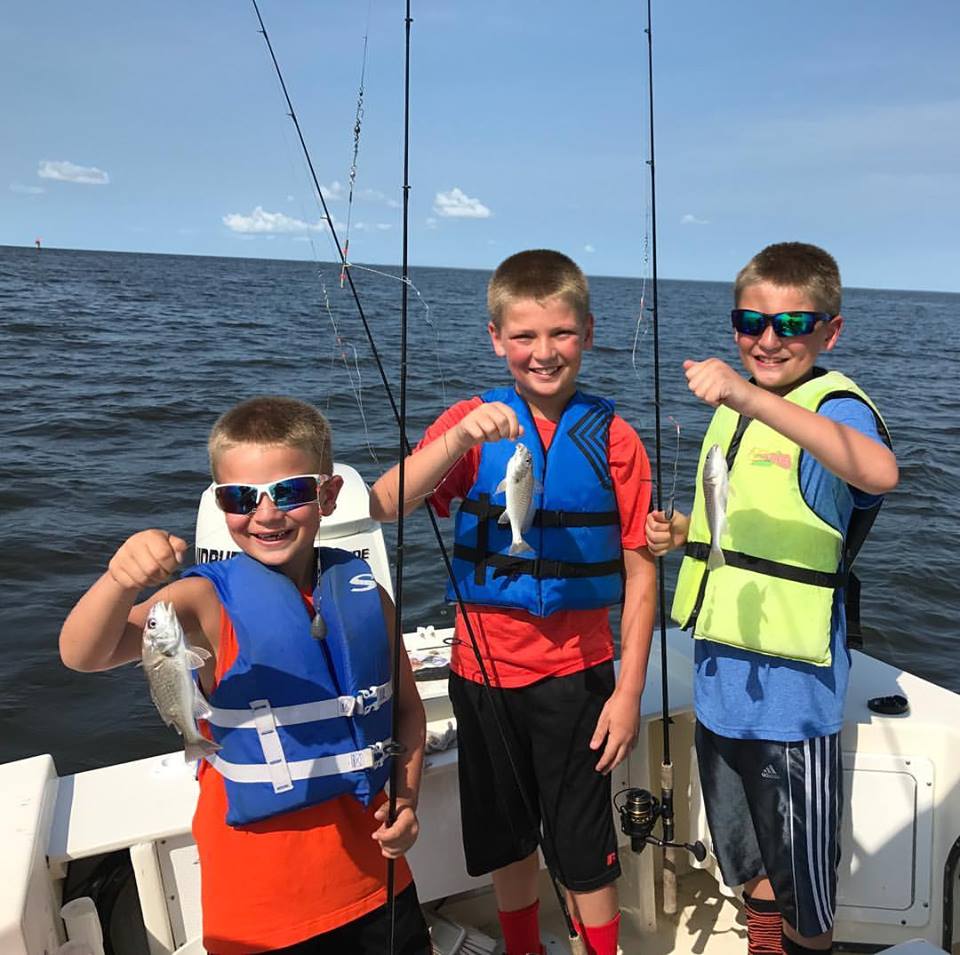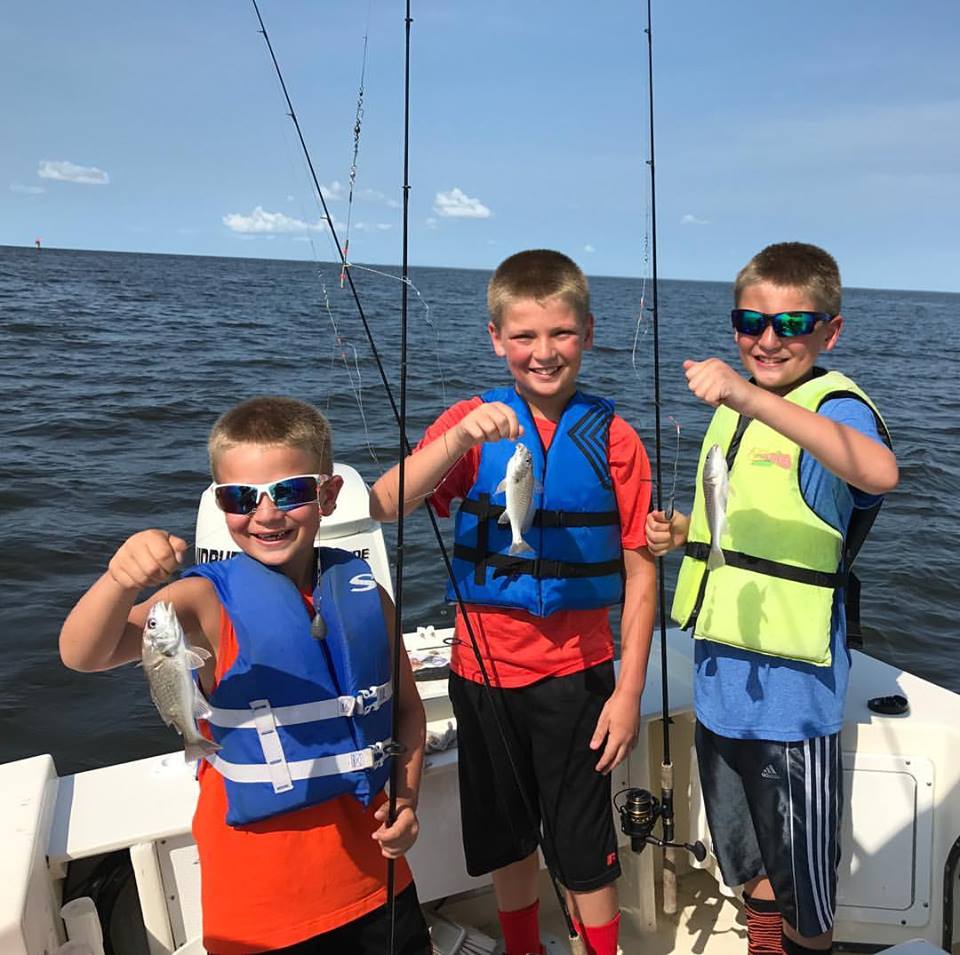 The Family Angling Adventure. There's no better way to introduce your junior anglers and the new to saltwater fishing than taking them on one of my family friendly fishing trips. We offer 2 or up to 4 hour trips starting at $300 and can bring up to 5 in your group.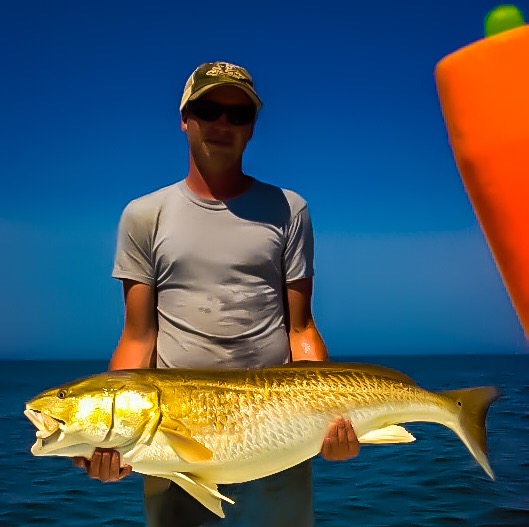 And for those anglers wanting to spend a little more time getting after them and covering a little more water we offer 6 hour trips for $650 for up to a max 4 of your angling friends.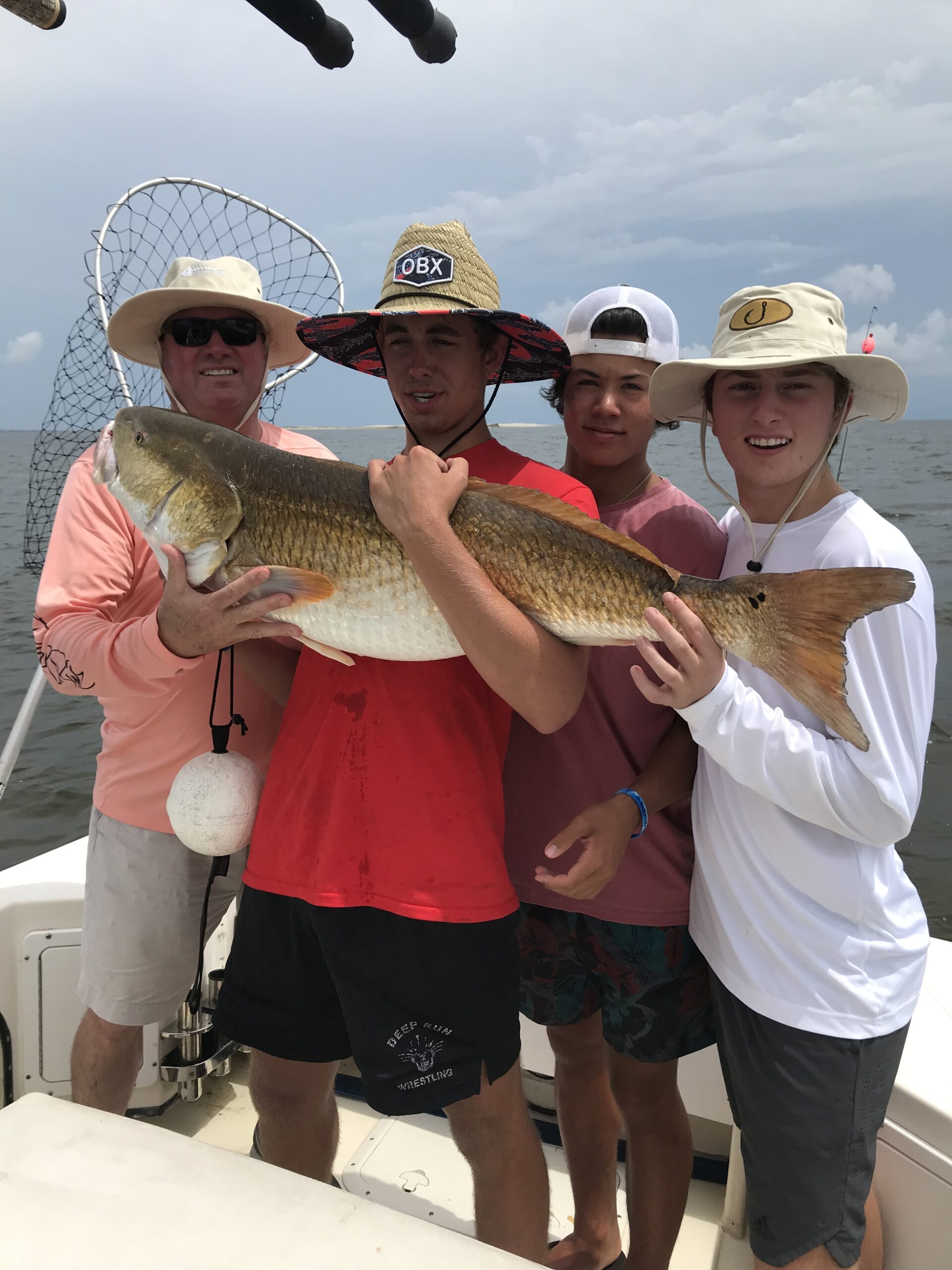 And when you want to go "Whole Hog" and stay on the water 8 hours possibly fishing Ocean and Sound in the same day or getting after that fish of a life time. $900
We offer full and half day trips departing in the morning or the afternoon and evening. One group of friends, family members, co-workers etc. hires the whole boat. We don't mix groups, or take walk-ons or do make-up trips.
What clients say
Sean Dettori. We had a blast!! Anyone wanna book a charter, I highly recomend this Captain!!. We go with him every year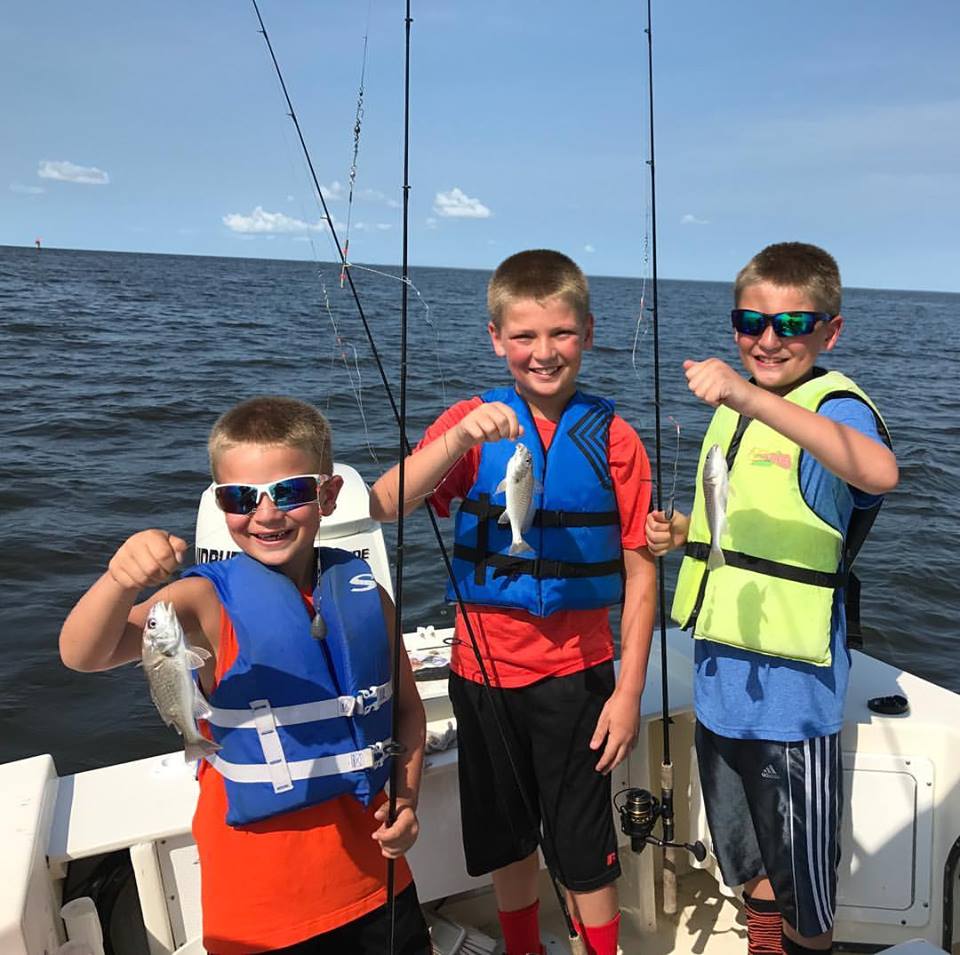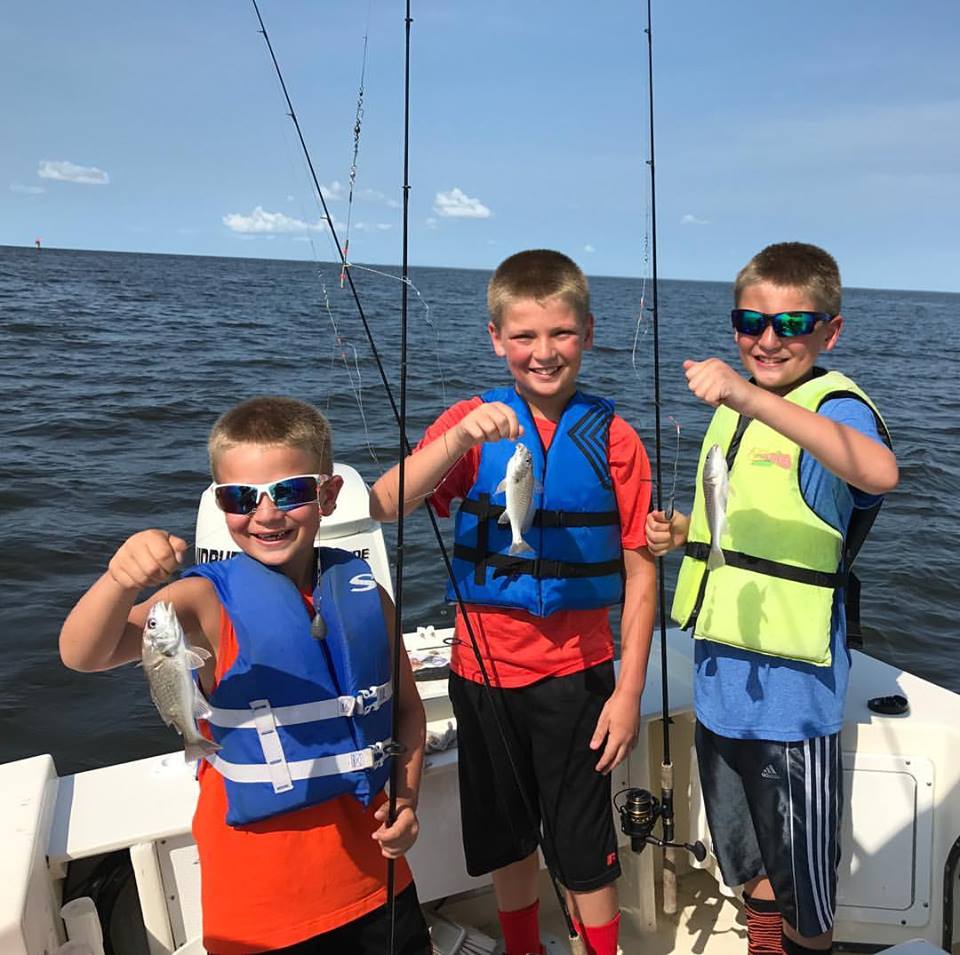 Randi Calkins Randall
Happy Parent
They had the best time! Thanks for helping them make great memories!! / Nick Randall Big croaker smiles. All three of them caught lots of Croakers and we kept the small ones and went striper fishing with them. Randi Calkins Randall Heard all about it! They had fun! Lots of stories tonight!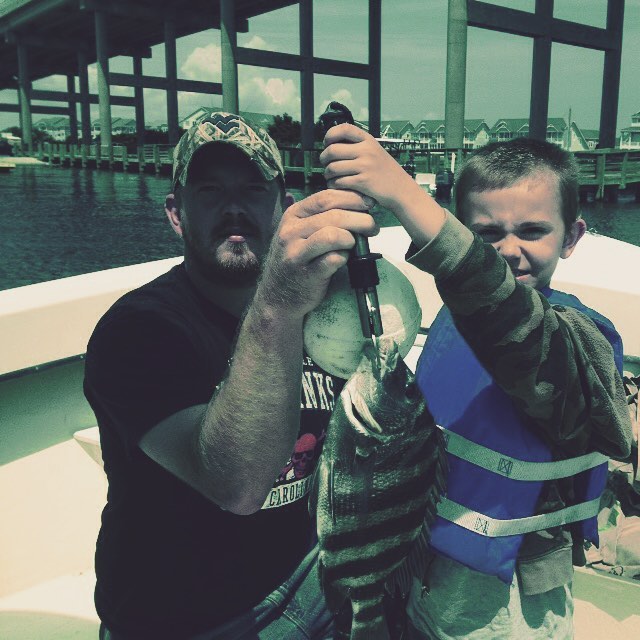 Zack Mellott
Proud Father
Had a great day fishing. Captain Frank does awesome with kids and makes sure they catch some fish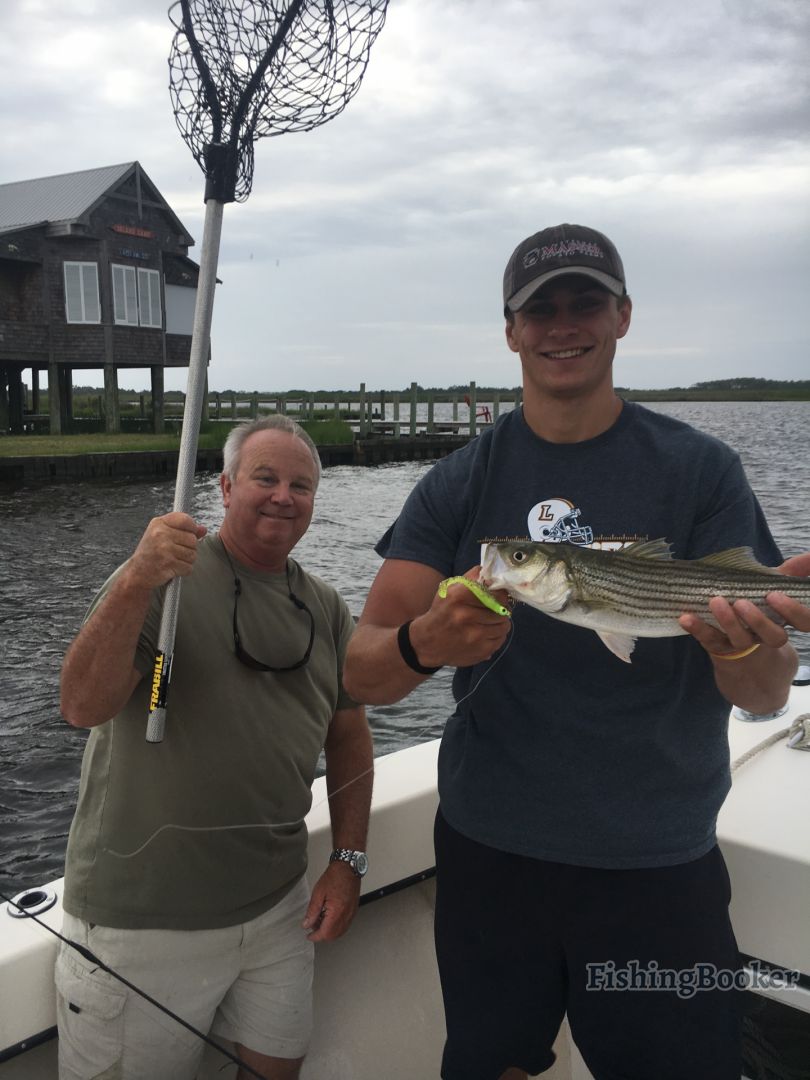 Scott B
Fishn with Frank
By far the best charter I have ever booked. Very knowledgeable, great sense of humor and he listened to what we wanted to fish for and not what was convenient for him. Best experience ever! And yes, we caught fish! Will definitely book again. Thanks Frank!!
The latest ramblings mostly about fishing