Fishing for Striped Bass on the Albemarle Sound and Currituck Sound from October – April
1-3 anglers fishing from a Carolina Skiff Casting or Trolling 4-6 hours $300
Restoration of the Albemarle Sound/Roanoke River striped bass population has resulted in a world-class fishery enjoyed by thousands of anglers each year. Each spring, beginning in March, striped bass in Albemarle Sound begin their spawning migration up the Roanoke River. The N.C. Wildlife Resources Commission opens a limited striped bass harvest season on the Roanoke River and Albemarle Sound for anglers who enjoy turning their catches into delicious table fare. Timing of the striped bass harvest season, along with protective size limits, ensure that most of the harvest consists of three- to five-year-old male striped bass.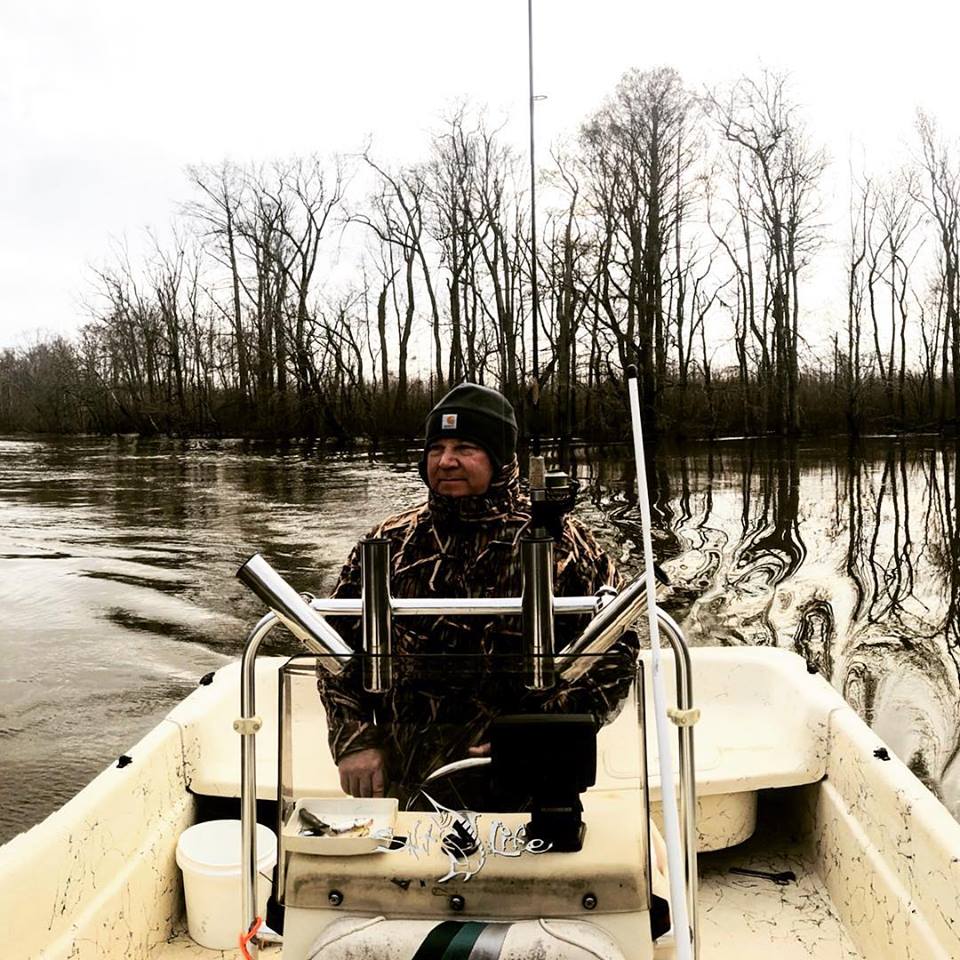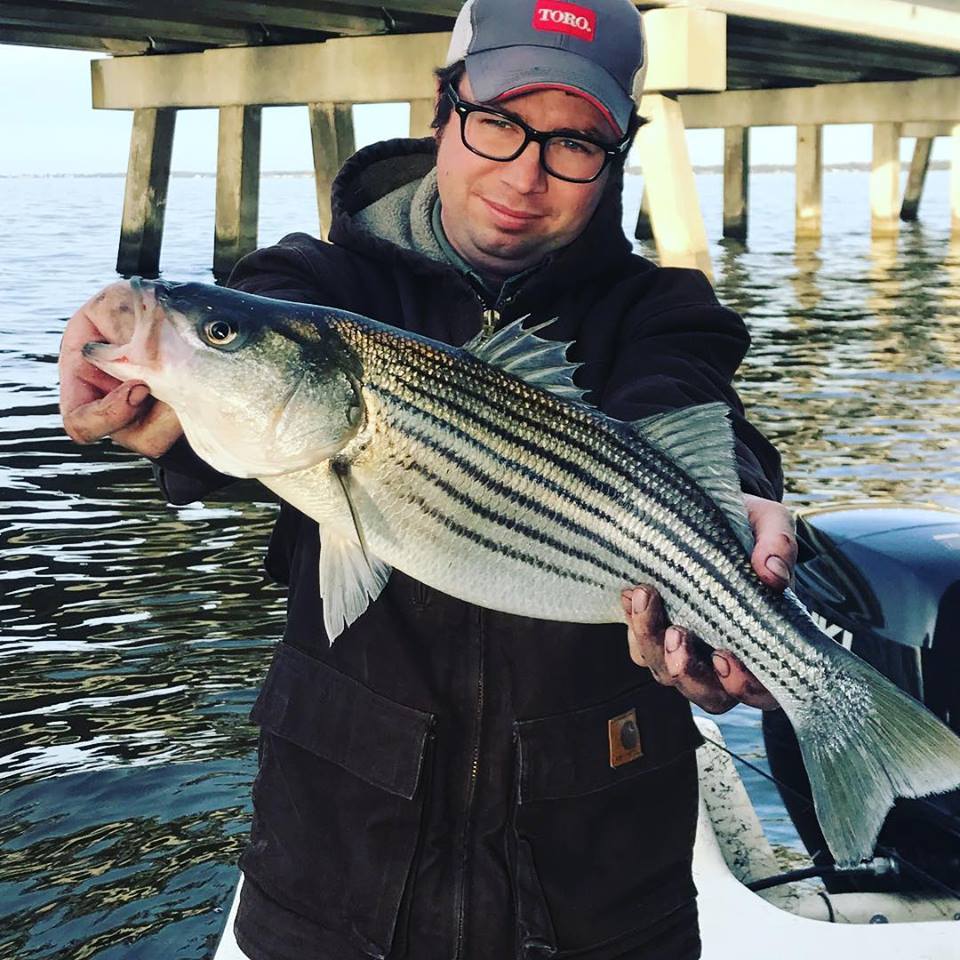 Sound Park Boat Ramp
on the Currituck mainland @ 8955 Caratoke Highway
Point Harbor, NC 27964
GPS 36° 05'38.37″ N 75° 47'50.38″ W
( Waters edge at ramp )
Manns Harbor Boat Ramp
5227 U.S. Highway 64, Manteo
To access Croatan Sound, N.C. Wildlife Resources Commission operates a boat ramp at Manns Harbor on the western side of the old Manns Harbor bridge. Plentiful parking is available for vehicles with trailers, and there are three launching lanes and courtesy docks.
Bowsertown Road Boat Ramp
1153 Bowsertown Road, Manteo
To access Croatan Sound, a North Carolina Wildlife Resources Commission boat ramp is located off the western end of Bowsertown Road, past the Town of Manteo Public Works and Water Treatment facilities. Turn at the stoplight by the Chesley Mall, home of Food-A-Rama, and follow that road around to the left to find this boat ramp. There are two launch lanes, courtesy docks and parking for about 30 vehicles with trailers.